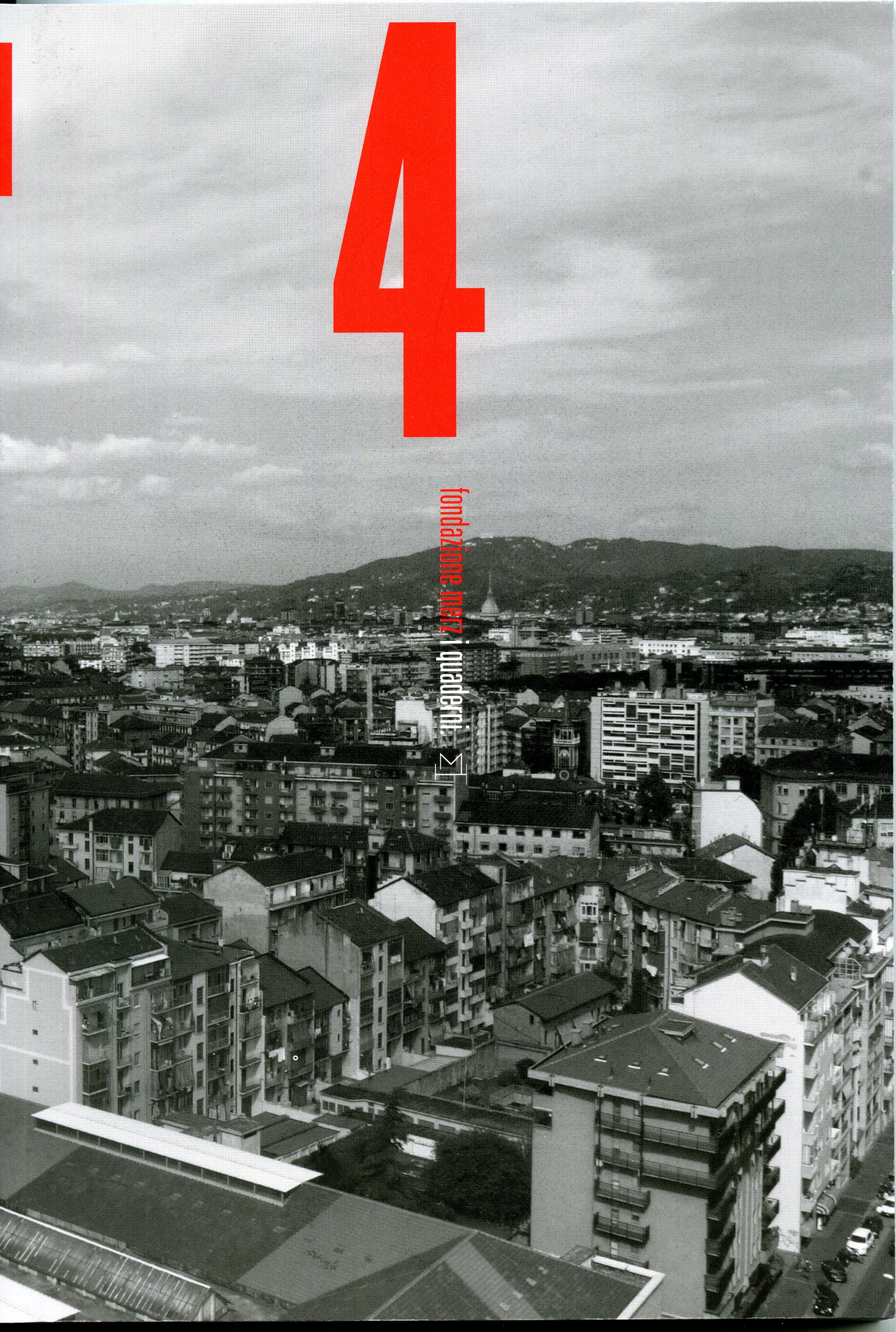 Speranze & dubbi. Arte giovane tra Italia e Libano | Gabriele Basilico. Beirut 1991
fondazione merz i quaderni.4
unpublished writing by Mario Merz
pages: 160
format: 14,5 x 21 cm
date of publication: December 2009
images: 65 col., 21 b/n
binding: paperback
language: Italian/English
isbn 9788877572424
€20,00
This is the fourth publication belonging to fondazione merz i quaderni series and it presents the exhibition hopes & doubts (curated by Costantino D'Orazio) held at Fondazione Merz from 22 January to 1 March 2009. Eight Lebanese and eight Italian artists showcase their work in both Beirut (Lebanon) and Turin (Italy). The cutting edge body of work will focus on daily life, translating the special emotional condition of the Lebanese people into paintings, photography, video and installation. The project hopes & doubts aimed to offer a concrete possibility of exchange between the artists of the two Mediterranean countries. In Beirut the show took place in the Dome City Center from 20 to 23 December 2008.
At the same time as the exhibition hopes & doubts the Fondazione Merz presented the solo show of Gabriele Basilico, Beirut 1991, which includes about twenty photographs taken from the great photographic service shot in Beirut in 1991 at the end of the civil war that devastated the country. The result is a photographic document that intends to reflect on what remains of a city after the conflict of war and how it prepares to 'start again'. The photographer's eye portrays places with reserve and respect, with a clear, precise way of looking and an attention to detail that reveals the architectural training of this Milanese artist. The Fondazione Merz has chosen to stage two exhibitions at the same time with the aim of 'narrating' a place where a new generation of artists works that has grown up in the period between the destruction and the reconstruction of the city of Beirut, a moment that the lens of Gabriele Basilico has accurately captured.
Artists: Gabriele Basilico, Elisabetta Benassi, Ginou Choueiri, Elisabetta Di Maggio, Michael Fliri, Francesco Gennari, Pascal Hachem, Lina Hakim, Joanne Issa, Zena el Khalil, Marzia Migliora, Randa Mirza, Giuseppe Pietroniro, Luisa Rabbia, Marwan Rechmaoui, Rima Saab, Andrea Salvino.
explore a few pages