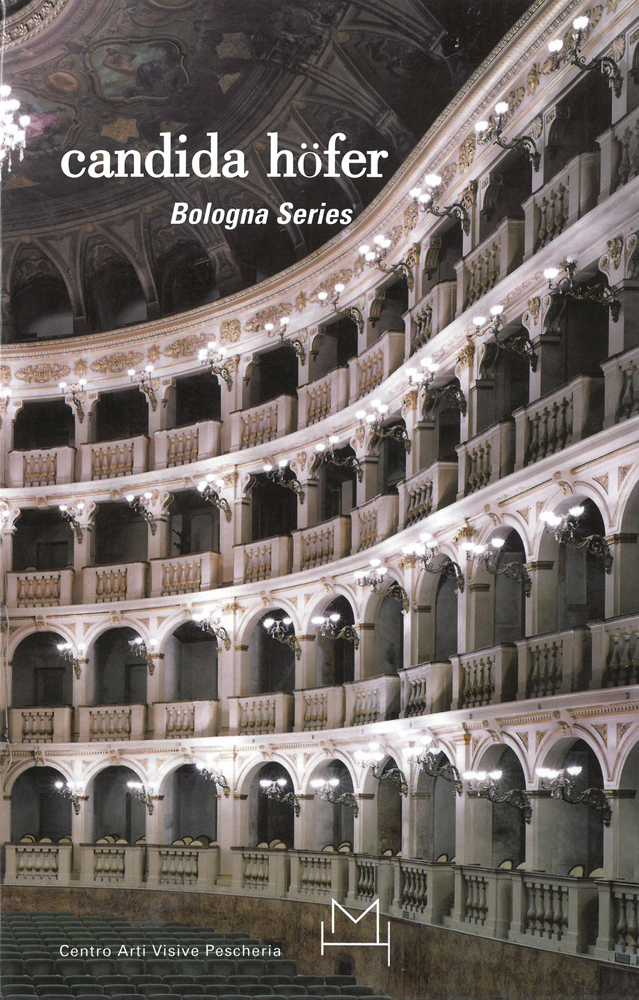 Candida Höfer. Bologna series
text by Filippo Maggia
conversation with Candida Höfer by Ludovico Pratesi
pages: 68
format: 16,5 x 24 cm
date of pubblication: October 2007
images: 20 col.
binding: hardback
language: Italian/English
isbn 9788877572127
€20,00
The book is published on the occasion of two exhibitions held at the Galleria Marabini in Bologna and at Centro Arti Visive Pescheria in Pesaro (26 October 2007-13 January 2008).
Candida Höfer is a German photographer, a former student of Bernd and Hilla Becher and specializing in large-format photographs of empty interiors and social spaces that capture the "psychology of social architecture". In spite of the diversity of achitectural ideology and stylistic conventions, Hofer captures a singularity of the architects' intent to represent a grand superstructure.
Candida Höfer's photographs of libraries are sober and restrained – the atmosphere is disturbed by neither visitors nor users, especially as she forgoes any staging of the locations.
Candida Höfer was born in Eberswalde in 1944. She was a student at the Düsseldorf Academy of Art from 1973 to 1982, and studied film under Ole John before going on to study photography under the tutelage of Bernd Becher. Since 1975 she has taken part in numerous group exhibitions and held countless solo shows, and is now considered one of the greats of the current international photographic and art community.
explore a few pages