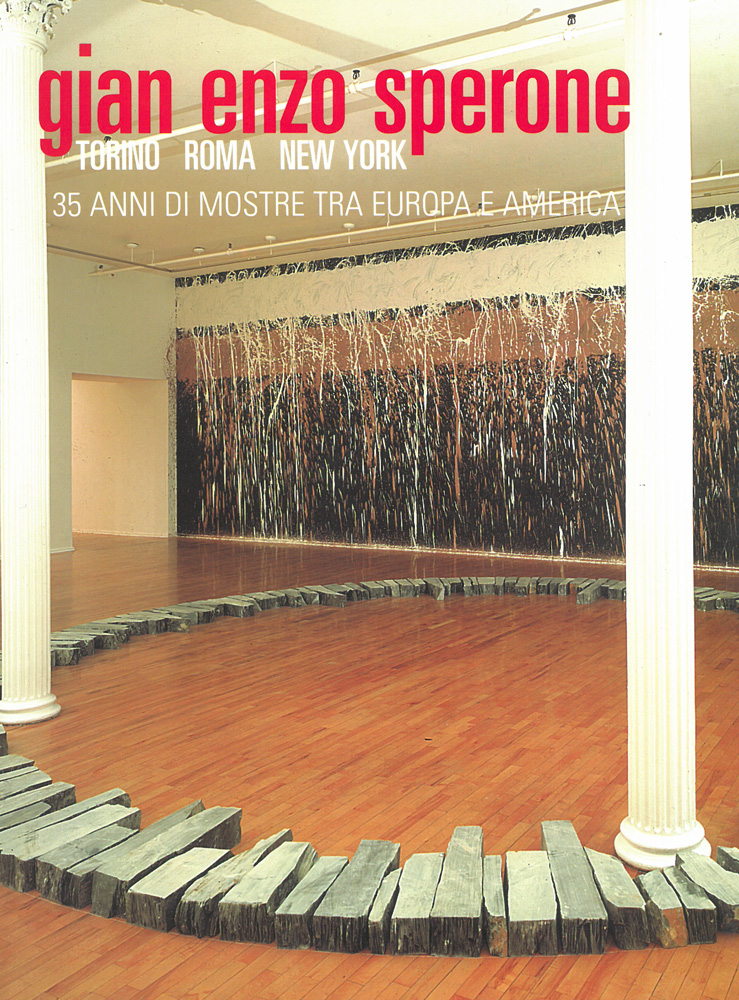 Gian Enzo Sperone. Torino Roma New York. 35 anni di mostre tra Europa e America
texts by Robert Rosenblum, Maria Cristina Mundici, Anna Minola, Maria Teresa Roberto, Francesco Poli
pages: 508
format: 22 x 28 cm
date of publication: May 2000
images: more than 900, b/w and col.
binding: 2 tomes in slipcase
language: Italian/English
isbn 8877571047
€67,13
Founded in Turin in 1963, Sperone Gallery hosted extreme and different art forms: Pop Art, Arte Povera, New Dada, Minimalism, Conceptual Art and Transavanguard, have found in this space a sure landmark that have let artists and critics cross national boundaries. The book, made up of 2 tomes, describes Sperone Gallery's history through a large documentation of photographs of the exhibitions of more than 150 artists, hosted in Turin, Rome and New York. The first tome, centred around the activity at the gallery in Turin from 1963 to 1972, includes the texts by the authors; the opening of the new spaces in Rome and New York marks the beginning of the second tome, that speaks about art exhibitions organized from 1972 to 1999, and ends with a chronological and geographical list of all the exhibitions and of all the artists. The pages, in chronological sequence, tell Sperone Gallery's history, draw the route and its most important stages, through views of the fittings of the exhibitions, photographs of the artworks, invitations, texts taken from the original catalogues and from newspapers articles. All the archive material is the result of a deep research made by the authors Anna Minola, Maria Cristina Mundici, Francesco Poli and Maria Teresa Roberto, each of them studying in depht with an essay an important period of the Gallery's activity, that gives the book the charactheristic of being both critical and historical.
The book offers an interesting interpretation of contemporary art history, here rivisited through unpublished and unusual images that let fully understand the fervour and enthusiasm that always go with the artistic choises of this historical gallery.
The book is published with the contribute of Regione Piemonte.
explore a few pages