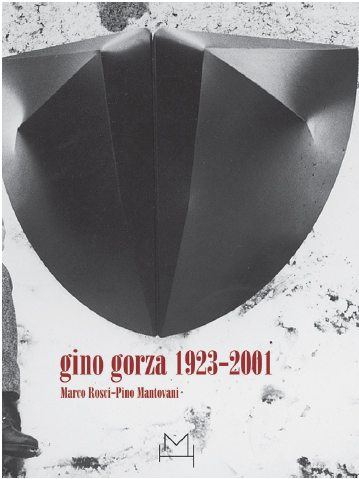 Gino Gorza 1923-2001
texts by Francesco De Bartolomeis, Pino Mantovani, Marco Rosci, Anna Maglioni
pages: 224
format: 21 x 28 cm
date of publication: February 2003
images: 35 col, 73 duplex, 118 b/n
binding: paperback
language: Italian
isbn 9788877571632
€40,00
The catalogue was published for the anthological exhibition held from 26 February to 4 May 2003, with the contribution of the City of Turin and the Piedmont Region, at the Accademia Albertina delle Belle Arti in Turin, which sought to present to the public the production of one of the most important artists in the Piedmontese art scene. The book is a tribute to Gino Gorza and his creative and professional career, which made an important contribution to the cultural growth of Turin.
Introduced by in-depth critical essays by Pino Mantovani, Marco Rosci and Francesco De Bartolomeis, the catalogue reproduces about one hundred works, accompanied by detailed biographical notes written by Anna Maglioni, and provides an exhaustive account of Gorza's artistic personality, both through his works and through the autograph writings reproduced in their entirety.
The wealth of images in the catalogue makes it possible to grasp the entire artistic career of Gino Gorza, and makes use of a comprehensive critical anthology and a series of testimonies that flesh out the figure of the artist, teacher and man of culture.
The photographic documentation of Gorza's work opens with the Ritratto del modello of 1949 and continues with the figure-signs of the Icone of the 1950s and the iconographic memories of the Panoplies, before lingering over the centrality of the experience of the Anamorfi and Bivalvi of the 1960s. Passing from the extreme essentiality of the Atti visivi and the aesthetic interpretation of silk in Artemis, we arrive at the musical trend of the Avverbi which constitute his last production together with the Interpunzioni and Alpha. Finally, a large section is dedicated to drawings: among others, the refined series on Nepalese paper.
The catalogue closes with an updated and complete biography and bibliography.