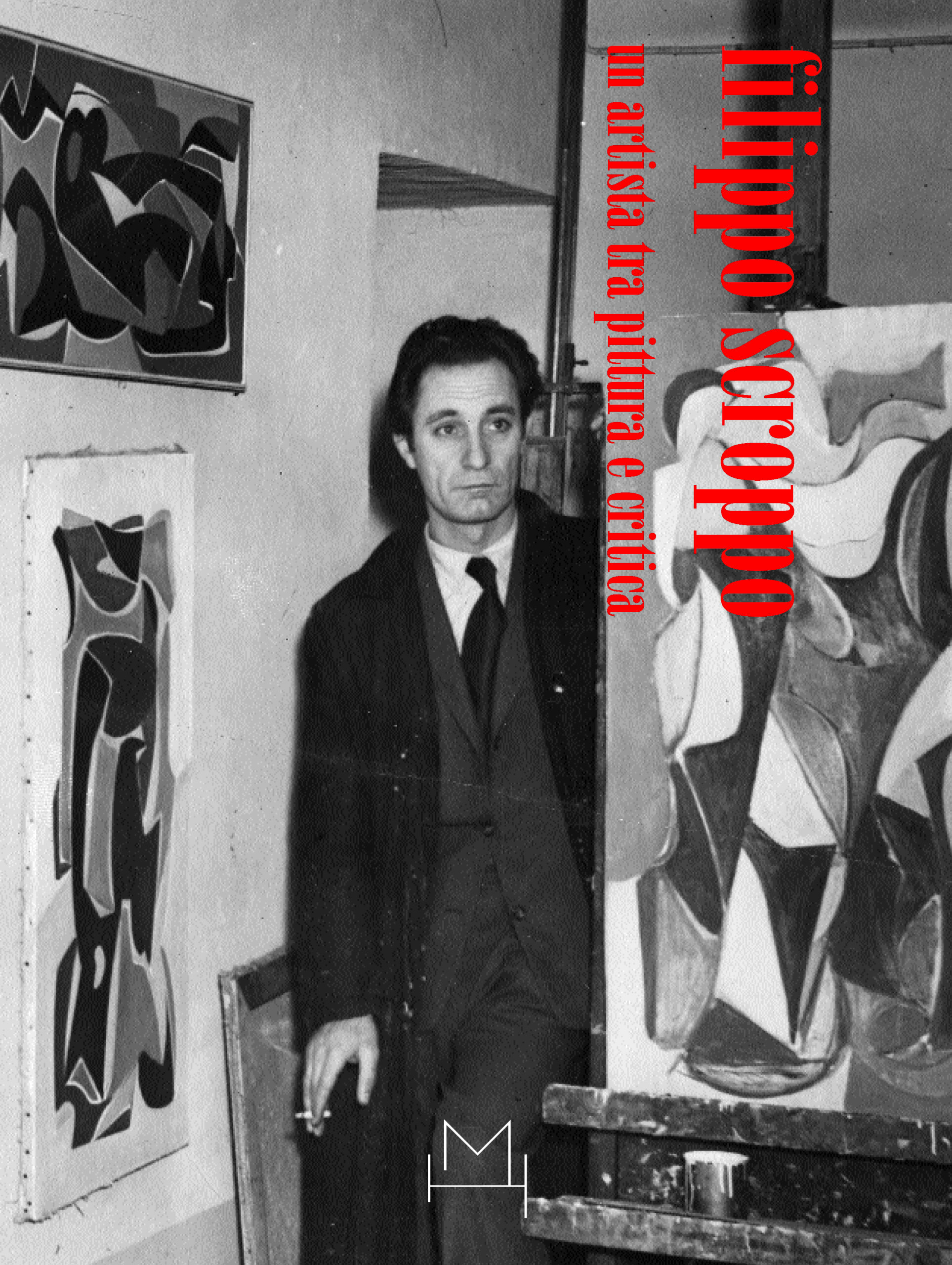 Filippo Scroppo. Un artista tra pittura e critica
texts by Pino Mantovani, Maria Teresa Roberto e Ivana Mulatero
pages: 140
format: 21 x 28 cm
date of publication: January 2005
images: 64 col. e b/n
binding: paperback
language: Italian
isbn 9788877572073
€40,00
The volume was published on the occasion of the Filippo Scroppo. Un artista tra pittura e critica exhibition organised by the Accademia Albertina, with the support of the City of Turin and the Piedmont Region, and hosted at the Accademia Albertina di Belle Arti di Torino from 1 December 2004 to 30 January 2005.
The goal of this volume is to recall some of the most significant moments in Filippo Scroppo's artistic career, both through images of his works and through the testimony of his autograph writings and critical essays that deepen not only our knowledge of the artist but also his activity as a critic and curator.
The photographic documentation of Scroppo's work is divided into chronological and thematic sections: from his beginnings in the 1930s and 1940s, through his post-war pictorial research to the significant abstract experiences of the 1950s and 1960s.
"In the paintings produced between 1946 and 1948, the juxtaposition with Cézanne and Matisse, already recognisable in the canvases of the late 1930s, gives way to a more intense confrontation with the Cubist tradition. [...] Without crossing the analytical and self-reflective frontiers of the New Painting of the 1970s, he was a secret interpreter of the manner, and in the title of a painting of 1978 – Infiorescenza mentale – he perhaps wished to propose a poetic but also subtly ironic definition of the ruins and challenges into which artistic research was venturing". (Maria Teresa Roberto) The catalogue reproduces about eighty works on display in the Turin exhibition and includes critical texts by Pino Mantovani, Maria Teresa Roberto and an extensive anthology edited by Ivana Multaro.
"Painting, the arts in general, express what is inside us, in our souls: our fears, beliefs, dreams [...]. Of course, the artist must express himself, without being conditioned by the judgements of others and the demands of the public: only in this way is art pure. [...] However, even if the path of art as an individual quest is necessarily a private, personal matter, I have never been selfish…". (Filippo Scroppo).