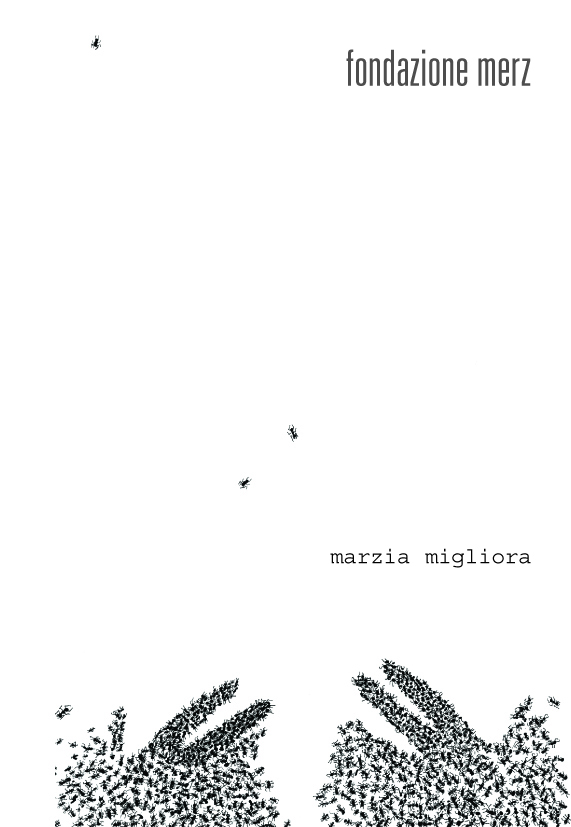 Marzia Migliora. TANATOSI (Thanathosis)
text by Jérôme Sans
pages: 72
format: 14,5 x 21 cm
date of publication: November 2006
images: col. and b/w
binding: spiral-bound
language: Italian/English
Braille text and CD included
isbn 9788877572141
€32,00
The artist's book is published on the occasion of Tanatosi (Thanatosis), a project by the Italian artist Marzia Migliora, curated by Beatrice Merz, held at the Merz Foundation in Torino, from 9 November 2006.
Six works, of installation and video, conceived specifically by the artist for the space in the Foundation, create a path that unwinds among the works by Mario Merz.
Perception is the guiding thread, and the use of all our senses becomes the unit of measure and the instrument for relating with the external world.
The artist develops this theme into a wider discourse, reflecting in particular on the state of blindness. This becomes a metaphor for fears which cannot be seen or touched but which are such 'solid' presences that the perception of reality is altered.
This cycle of works attempts to stimulate the seeing spectator to look not only by means of his eyes but also, for example, by creating a tactile relationship with objects or by listening to the sound that is refracted in space.
The artist gets the sighted person to put himself in the shoes of the person who cannot see, and gives the unsighted person various useful instruments for enjoying an exhibition of contemporary art.
Touching, looking, listening, counting... like an exercise that results from experience.
This book accompanies the project, recounting the stages of the exhibition through relief drawings and texts in Braille: a further instrument for making the works accessible to the non-sighted. The book also includes the photographic documentation of the exhibition, together with a text by Jérôme Sans, artistic director of the Baltic Centre for Contemporary Art in Gateshead (Great Britain).
explore a few pages