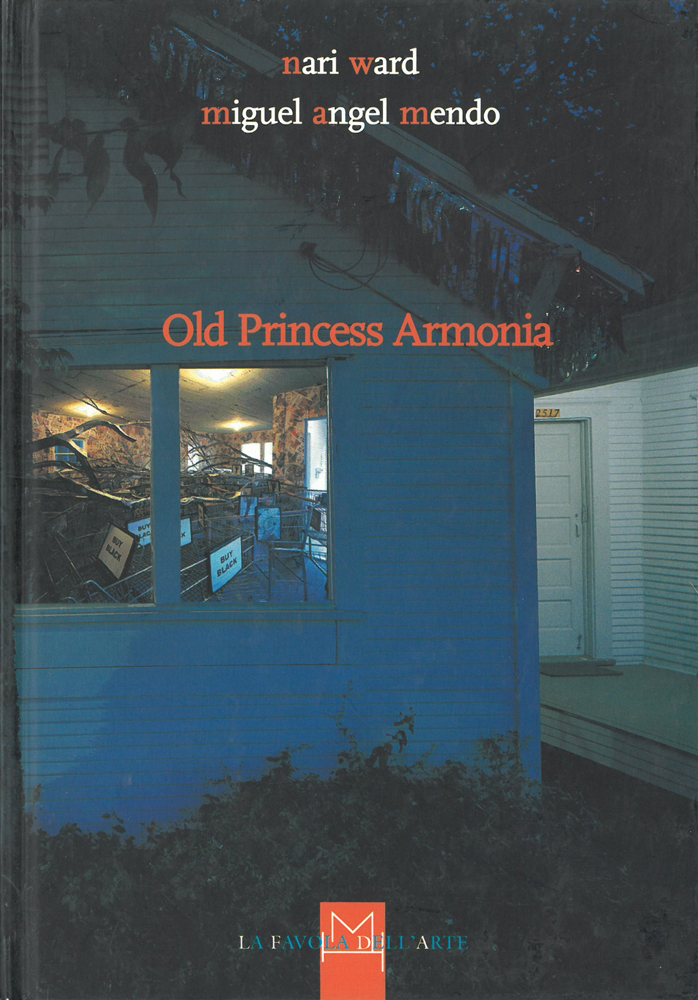 Old Princess Armonia
La favola dell'arte
pages: 56
format: 14 x 20 cm
date of publication: April 2002
images: 29 col.
binding: hardback
language: English
isbn 9788877571410
€15,00
A new tale by Miguel Angel Mendo for La favola dell'arte. A young artist, Nari Ward, Jamaican by birth but living in New York, provides the inspiration for this new adventure. A tale "against". Against waste, standardization, extravagant consumption, which can lead us and our children to loose the joy of preserving things with love, and lose our relationship with other people, both similar and different to us.
La favola dell'arte, or a fabulous way of entering the world of art. The art of writing and the art of the figure in a close synergy at the service of fun and learning.
Nari Ward was born in St. Andrews, Jamaica, in 1963. "[...] While Ward resonates far beyond the Harlem locale that often acts as incubator for his creative impulses, he often acts as lay archaeologist of this well-chronicled neighborhood. [...] He is a seeker and his art tells the tale of this self-compelled odissey. [...] Sometimes, the things that catch his eye are too close to us; competing for our divided attention, they simply fall off the radar screen. His evocative installations incorporate everyday finds baby strollers, stockfish, shopping carts, plastic bags sending out an SOS to which we can't help but respond" (Olukemi Ilesanmi).
Miguel Angel Mendo was born in Madrid in 1949. A graduate in psychology, he began working as a psychotherapist in close contact with the world of children and alternative pedagogy. He has written books for children, but also for the theatre, and in the past has been a teacher of cinema, a contributor to various periodicals and an editor of television and radio programmes.
explore a few pages