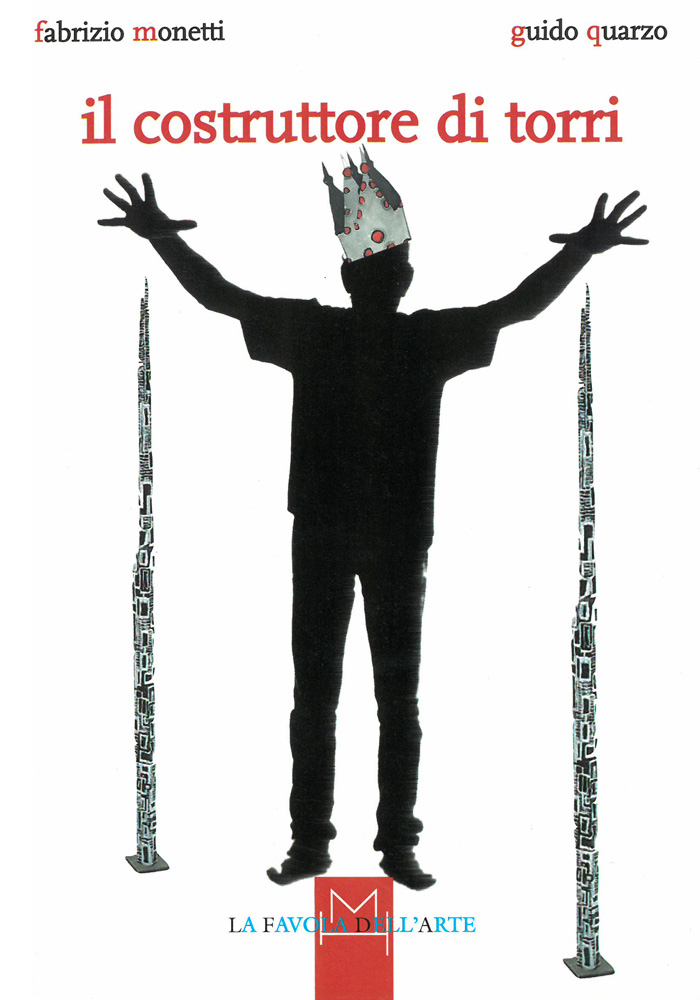 Il costruttore di torri
La favola dell'arte
pages: 64
format: 14 x 20 cm
date of publication: March 2000
binding: hardback
language: Italian
isbn 9788877570949
€10,33
A tower builder undertakes a long journey in the hope of finding new ideas and building the most beautiful tower for the King's son. The journey becomes a metaphor for an arduous artistic search and the town of Trees, the Bar of Stones and a rocky road travelled together with a car salesman are the places in which new shapes, colours and scents are found. Time passes inexorably and the tower builder's search does not seem to bear fruit; neither the places he visits nor the people he meets along the way suggest a brilliant idea. Only the peace of a moonlit night will give him the right inspiration and save his life.
Fabrizio Monetti's images and the words of Guido Quarzo's story offer the stimulus that brings children closer to the world of primary sensations.
Guido Quarzo was born in Turin in 1948. He graduated in pedagogy from the University of Turin and taught in primary schools for many years. Considered one of the most interesting children's writers, in 1995 he was awarded the Andersen Baia delle Favole prize for best author. For hopefulmonster he has published Luì e l'arte di andare nel bosco and Storie di pietra e d'altro.
Fabrizio Monetti has performed in several theatre companies and has also worked as an actor in films such as Portami via and Benvenuti a San Salvario, as well as in radio and RAI television series. As a painter he exhibited in several personal and collective exhibitions until 1994. He has Il costruttore di torri as the basis to stage a production for a single actor, which has been performed in schools, libraries and theatres.
explore a few pages