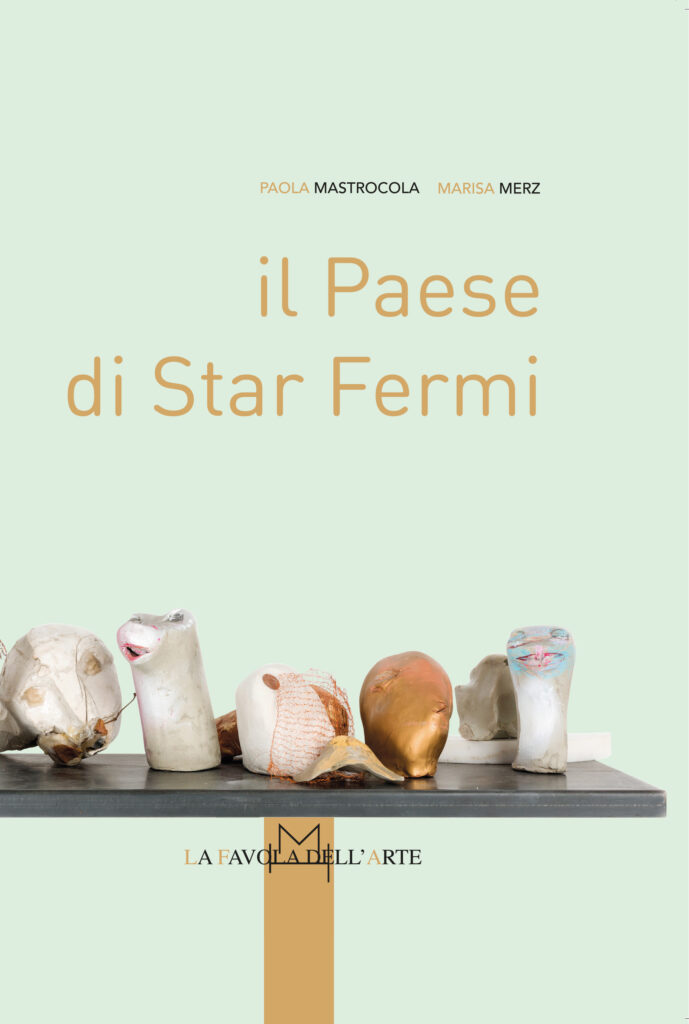 Il Paese di Star Fermi
La favola dell'arte
pages: 64
format: 14 x 20 cm
published: July 2019
images: 32 col.
binding: hardback
language: Italian
isbn 8877572547
€15,00
A fairy tale for everyone, adults and children, a book that holds the words of a great author, Paola Mastrocola, and the work of the famous artist, Marisa Merz, the only woman to be a leading protagonist of the Arte Povera movement. This story of a strange little girl in a land inhabited by benevolent or terrible figures marks the rhythm of the pas-à-deux between the writer and the famous artist, who did not live to see the publication of this volume that she would have liked so much. This fable, which accompanies a new season in the series and for the publishing house, is both her legacy and our tribute to one of the most interesting and free women on the international art scene.
Paola Mastrocola was born in Turin and taught literature in a scientific high school. Until 1998 she devoted herself to theatre, poetry and literary research. In 2000 she made her debut in fiction, later publishing a large number of novels.
Marisa Merz, born in Turin in 1926 and deceased in 2019, was a famous international artist. Her work has been exhibited in numerous exhibitions and is included in the collections of some of the most important international museums dedicated to contemporary art.
explore a few pages