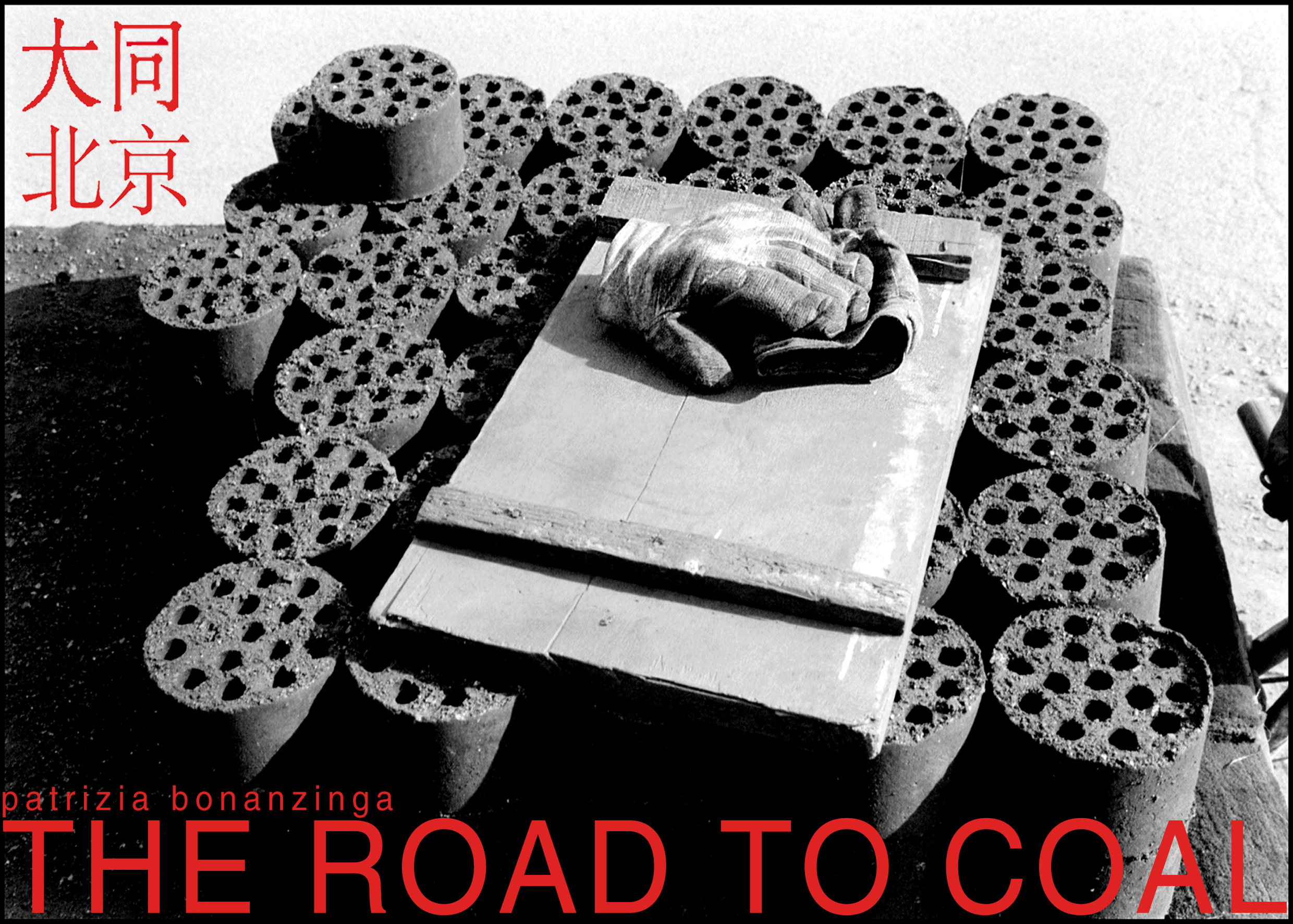 The road to coal. La via del carbone
texts by: Isabelle Baechler, Patrizia Bonanzinga, Paolo Longo, Roberto Salbitani
pages: 112
format: 21 x 15 cm
date of publication: September 2004
illustrations: 56 duplex
blinding: hardback
language: Italian/English/French/Chinese
isbn 9788877571762
€35,00
A myriad of trucks loaded with coal, cycles cart overflowing with round back coal bricks, and an acrid smell: we are in Beijing… The black sobering dust of coal is everywhere: behind the temples, in the alleys, at the corner of big avenues, inside the main entrances, on the stairwells. Patrizia Bonanzinga has followed the path of Chine's coal industry that runs along the Datong- Beijing axis. She has discovered a touching whole, but a very tough universe. She shows this reality in a simple manner through the human interaction with coal. The text that goes together with the photos is written with the same spirit: free from militant engagement, it shows this complex human whole, so simple but also very proud, and it presents the problems linked to the utilization of coal, such as the destruction of the environment, without excluding the tenderness of life that revolves around coal. The aim is to sketch a picture giving life to this Chinese coal world where the human relations are formed by the hardness of the task.
The photographic work shows the various phases of the production and the routing of the coal between Datong (in northern Shanxi province) and Beijing: the various types of coal mines, including one major state-owned mine in Datong with 2000 workers, a small or "local" mine in Datong with 200, and a collectively-owned mine with 25 workers.
Patrizia Bonanzinga, graduated in mathematics at the University of Siena and has worked for about ten years in telecommunications sector for an institute of scientific research. She spent numerous long periods abroad (Mexico, Algeria, USA, France, and China). her passion for photography started during her university studies. She settled in Beijing between 1995 and 1998 and during these days she worked on various subjects linked to China which she has published and exhibited in: the gallery of the Central Academy of Fine Arts, Beijing (December 1997), the national Gallery of Modern Art, Rome (June-July 1999), the Italian Institute of Culture, Marseille (April 2001), the Atelier François Seigneur & Sylvie de la Dure, Arles (July 2001). She took part in the realization of the book Grammaire de l'objet chinois by Michel Culas (Edition de l'Amateur, Paris 1997), producing, among other things, the cover photo. For two years (1996-1998), she worked on the project The Road to Coal, utilizing only black and white film.