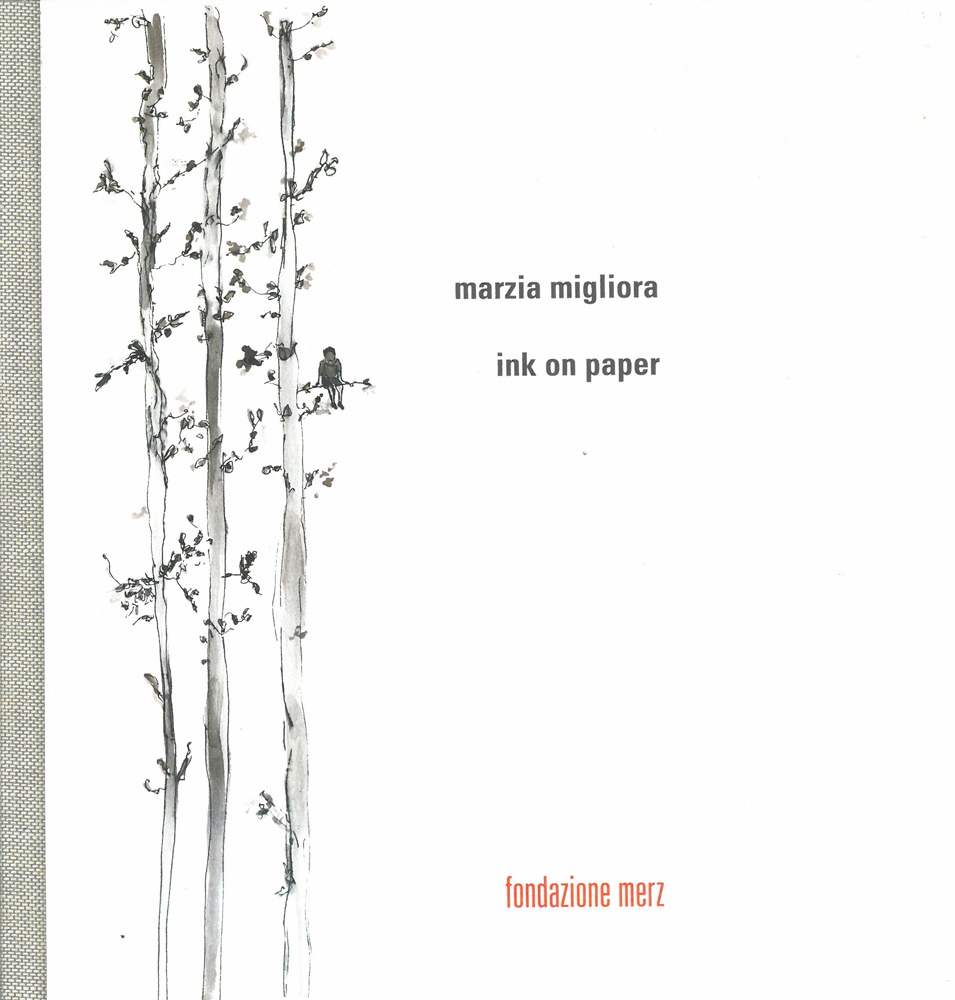 Ink on paper
pages: 144
format: 19 x 20 cm
date of publication: 2009
images: 138
binding: hardback
isbn 9788877572417
€30,00
The artist's book brings together 138 drawings created by Marzia Migliora between 2006 and 2008.
The title Ink on paper incisively defines the content of the book, in which the choice of colour, limited to two Indian ink colours, red and black, determines the thread accompanying a journey through images without the aid of the written word. The book contains no critical apparatus or texts: a choice designed to highlight the expressive and evocative freedom of the language of drawing. The sequence of drawings traces a narrative thread that is composed in the eyes of the viewer without imposing a pre-established reading. The book is divided into six projects with a blank page, a pause, a breath to take the eye to another place. The subjects represented move from the woods to the high seas, from domestic interiors to spaces in which an undefined outline sees the protagonists floating in the white of the paper, the void. This too takes shape, becoming a consistent physical space: a place.
Drawing for Marzia Migliora is an act of discovery, a glance at her surroundings, a private act in close relation to her own reserve of past observations, the blank sheet of paper a condition of existence, the area in which to give birth to a situation and make it become conscious.
explore a few pages