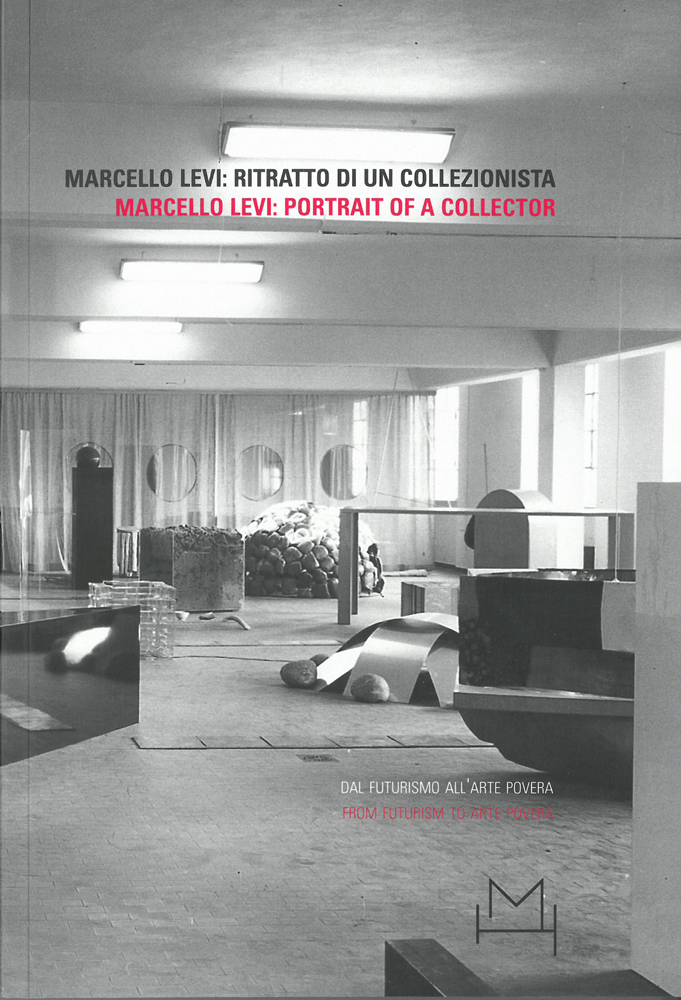 Marcello Levi: ritratto di un collezionista. Dal Futurismo all'Arte Povera
texts by Maria Centonze, Robert Lumley, Francesco Manacorda
pages: 160
format: 21,5 x 30,5 cm
date of publication: September 2005
images: 65 col. and b/w
binding: paperback
language: Italian/English
isbn 9788877571953
€26,00
The book is published on the occasion of the exhibition held at the Estorick Collection in London from September 14th to December 18th 2005.
From Futurism to Arte Povera: Works from the Marcello Levi Collection exhibition brings to London for the first time over fifty paintings, drawings, sculptures and installations from the collection of Marcello Levi, one of the leading collectors of contemporary art in Italy. Levi began collecting Futurist drawings and masters such as Klee and Man Ray, before becoming one of the earliest collectors of Arte Povera. His incredible foresight enabled him to gather together a remarkable body of work that has rarely been shown in public before.
Levi was active during the same years as Eric Estorick, but tended to favour abstract rather than figurative art. The exhibitions selection, installation and display of key works reveals fascinating parallels and differences in their approaches to collecting, making this a particularly stimulating and insightful venture for the Estorick Collection.
The book includes two essays by Robert Lumley (Professor of Italian Cultural History at University College in London) and by Francesco Manacorda, art critic and curator of the Levi collection, plus a conversation curated by Maria Centonze.
explore a few pages